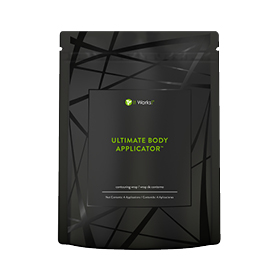 Ultimate Body Applicator
Expect "ultimate" results with this amazing 45-minute body Applicator! The Ultimate Body Applicator is a non-woven cloth wrap that has been infused with a powerful, botanically-based formula to deliver maximum tightening, toning, and firming results where applied to the skin.
Tightens, tones, & firms
Minimizes cellulite appearance
Improves skin texture & tightness
Mess-free and simple to use
Results in as little as 45 minutes
Progressive results over 72 hours
Made with natural ingredients
Includes 4 Applicators.
Directions: Apply one Applicator to one area of your choice (such as the abdomen, back, sides, legs, arms, or buttocks) and leave on for 45 minutes or up to 8hrs. Remove and discard. Repeat after 72 hours if needed.

This product is not recommended for pregnant or nursing women or children. If you have a medical condition, health concern, or are taking prescription medication, consult with your health care professional before using this product.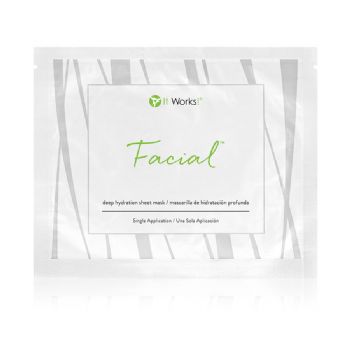 Deep Hydration Facial Mask
Don't wear your age on your face! Tighten, tone, and firm to give your face a lift in as little as 45 minutes. This cream-infused, deep hydration mask soothes skin and softens the look of fine lines and wrinkles while continuously hydrating for a more beautiful you!
   

Tightens, tones, and firms to give your face a lifted look

    

Softens the appearance of those fine lines and wrinkles

    

Soothes and smooths through continuous hydration

    

Wakes up tired skin with a burst of refreshing botanicals

    

Just 45 minutes to a more luminous, younger-looking you

 There is much more than just wraps! Please review this link to see if you're interested in anything else.